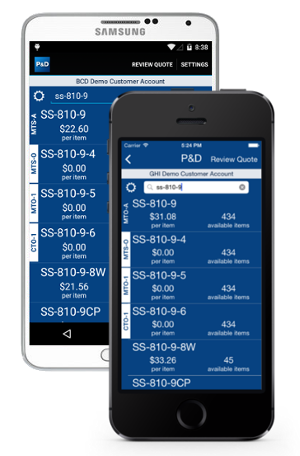 An integrated mobile app solution providing visibility into your company's inventory for current in-stock availability, customer specific pricing, and much more.
Mobile App
Price & Delivery ("P&D") provides quick and easy access to your company's product pricing per customer and current available inventory information.
Easy Integration
We build the unique handling between your system and the P&D system into our locally installed integration tools, so  any customization, configuration, setup or changes needed for your system are minimal.
Support Included
No need to hire or dedicate technical support resources, with P&D we provide the support.